So you are thinking of building a robust system, but at the same time, you don't have a much extravagant budget? If yes, then there is nothing to worry about! In this stance, am3+ is the only system you need to go for. It provides awesome performance with that, too, without breaking your bank balance.
Last week I searched for a motherboard that would work best for me and doesn't cost me much. And this was the time I came across an AM3+ motherboard. Overall I have heard a lot of positive reviews of these motherboards. In today's post, I will put the best AM3+ motherboards to the test to determine whether they are worth it.
After many tests and trials, I have compiled 7 of the best am3+ motherboards to make it easier for you to decide. So let's dive into it!
At a Glance:
Best AM3+ Motherboards You Can Buy Today
---
Staff Pick
ASUS Crosshair V Formula-Z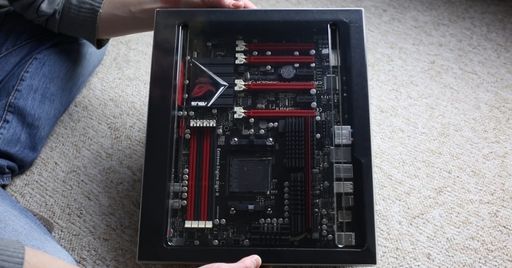 Best AM3+ Motherboard For Money
SPECIFICATIONS
Brand: ASUS | Memory Size: 32 GB | RAM Technology: DDR3 | Memory Clock Speed: 1333 MHz
If you want to make the most out of your purchase, I would suggest going for the Asus Crosshair V Formula-Z. Suppose I compare this one to other motherboards on the market. In that case, the ASUS Crosshair V Formula-Z is one of the motherboards everyone adores.
And I guess, It isn't easy to think of another motherboard that has received as much love and attention. Thanks to its stability and ease of use, many hard-core PC enthusiasts have been in love with them, and I will show you guys why that is so.
First, this motherboard includes a ROG connect for real-time overclocking, Direct Key, on-board start and reset buttons, an LED poster, slow mode, and LN2 mode for liquid nitrogen overclocking at sub-zero temperatures.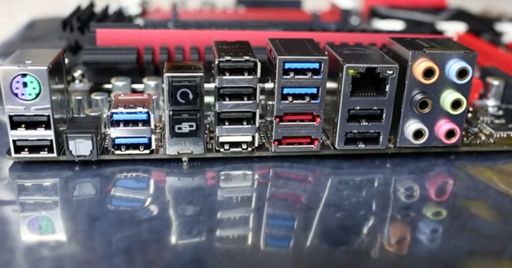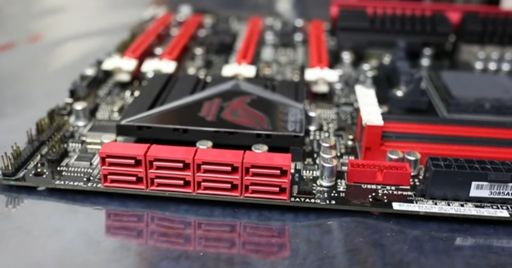 I believe there is nothing better for gaming, especially if you want to overclock and get your PC hot. The ASUS Crosshair V Formula-Z has withstood the test of time and examination from others. It has swiftly become the standard for a few different CPUs and systems.
I was able to use it for a long time and even tried using it with other PC cases to determine whether it would withstand the pressure of time or not. I am not a huge fan of visual aesthetics while purchasing PC components. However, here the colour palette is stunning, and if you guys have a clear case just like mine, you'll be proud to show it off.
Also, the sound system with this motherboard is awesome. So if you are an audiophile, this is unquestionably the greatest motherboard on the market. I like the smart layout here, which even beginners can assemble in no time.
But one thing that disappointed me might not be a huge issue for you. The problem here is that this motherboard doesn't come with a Bluetooth port. Like seriously, guys?! Maybe the manufacturers have forgotten to put a Bluetooth over this one, and I hope in the future we will get one in this one
REASONS TO BUY
✓GameFirst 2
✓Effective cooling
✓ROG Connect capability
✓Smart layout
REASONS TO AVOID
✗No Bluetooth ports
This motherboard will be difficult to top as it is one of the best Am3+ motherboards on the list. You'll be able to push it when necessary, move it about, and make the most of your other stuff. However, remember one thing this motherboard doesn't come with a built-in Bluetooth, and you might have to purchase a card for that or a dongle.
Asus Sabertooth 990fx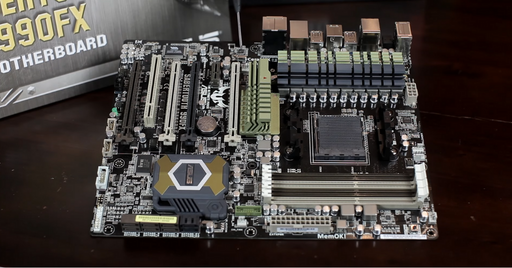 Best Mid-Range Motherboard
SPECIFICATIONS
Brand: ASUS | Memory size: 32 GB | RAM Technology: DDR3
If I have to recommend the best-mid range AM3+ motherboard to you, I would mention the Sabertooth motherboard. This motherboard is known for its huge heat pipes-linked heatsinks covering the chipset and VRMs. And I guess that will help in the quick dissipation of heat.
The configuration of the Sabertooth is identical to that of the crosshair v formula, but the PCB is significantly less cluttered. I am not saying the organization of the Cross Hair V was messed up. Still, with Sabertooth, you will get another level of organization which I liked more than the Cross Hair V.
Now let's jump onto some handy-dandy specs. So here, it has six fan headers, two of which are 4-pin PWM-compatible to support dual-fan CPU coolers; however, none of them is on the bottom part of the PCB.
Also, I got a simplified cable routing thanks to its 8-pin eps12v and 24-pin atx12v connections at the periphery of the PCB. Another sign of the best organization I noticed here is that all eight SATA ports are mounted parallel to the PCB.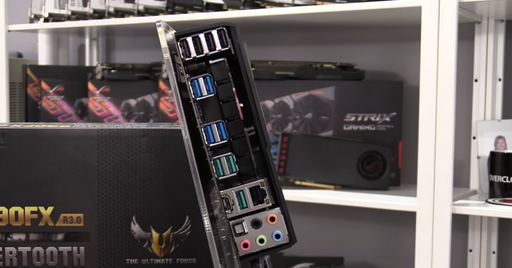 I also noticed that with this motherboard, you have four PCI-E slots, with the lowest having only four PCI-E lanes. When graphics cards are installed in the top two slots, they have access to all 16 PCI-E lanes, whereas when the top three slots are fully occupied, the second and third slots are limited to eight lanes.
The One thing I was worried about was whether I would get SLI and CrossFireX on this one or not. However, thankfully the Sabertooth, like the other 990fx-equipped motherboards we've looked at, supports both SLI and CrossFireX.
I tried running this one for overclocking, and I was mind blown by the results. Like literally, this is the best AM3+ motherboard for overclocking. Additionally, I didn't find it running hot while overclocked, thanks to its good thermal capabilities.
Now, some of the odds that this one has is a single graphics card connector. This would be okay for you guys, but because I am a gamer and would need more than one graphics card on my motherboard, it's a huge bummer for me. And guys, at this price of more than $200, I was expecting to have at least two graphics card connectors.
REASONS TO BUY
✓Effective thermal capabilities
✓Amazing overclocking potential
✓Sleek looks
✓Good SATA III connectivity
REASONS TO AVOID
✗Expensive 990FX motherboard
✗Limited to one graphics card connector.
This motherboard is only good for you if you are not performing any heavy-duty tasks. Overall it is a sturdy one and is just easy to install. But one thing that turned me off was the single graphics card connector on this motherboard. Also, it is pretty expensive, so I wasn't expecting this kind of act from them
Budget Pick
ASUS M5A78L AM3+ Motherboard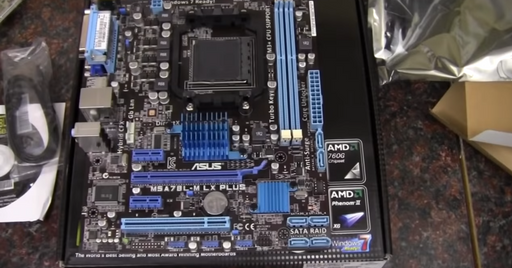 Best Am3+ Motherboard On Budget
SPECIFICATIONS
Brand: ASUS | RAM Technology: DDR3 | Memory Size: 32 GB |
So, you all know I always take care of my users' budgets and review products according to what they can afford. If you are in search of the best budget motherboard for AM3+, then go for the ASUS M5A78L-M motherboard is a decent one with some interesting designs.
It will undoubtedly be a terrific alternative for someone who is just getting started and needs considerable power on a budget. Almost everyone who buys this one has nothing but positive things to say about it and I will show you all the reasons why it is so.
But guys, I won't suggest this one for serious gamers or editing because even though it has some decent power, it is still not recommended for heavy-duty purposes. I always suggest conducting additional research to get it up and running.
Manufacturers claim that this motherboard offers an incredible energy-saving option that will not only let you overclock but also help keep your motherboard young.
I could use this motherboard to fetch some serious power and overclocking capabilities that were decent for its price. It will play most game levels well, with a few overclocking issues on larger and heavier titles. It comes with many slots that you may utilize to upgrade your system over time.
What I loved the most about this motherboard is that it comes with 4 RAM slots and 6 SATA ports. This is rare on motherboards that are on a budget. Additionally, it also has FX support, which I liked way too much.
First, I tried putting this motherboard into a new case and had zero issues. I also tried installing it into a refurbished PC case, and the installation part was really smooth. Awesome upgrade for the price, I must say!
Everything was well with the M5A78L-M except for the fact that there was no I/O shield. But again, guys, you can expect a bit of shortcoming at this price, but it didn't affect me much, and I was overall happy with the motherboard.
REASONS TO BUY
✓Easy to install
✓Sleek design
✓Risk-free
✓True core performance
REASONS TO AVOID
✗Comes with no I/O shield
I would say that the M5A78L-M Plus is an excellent motherboard for Am3+ systems, and you will not be disappointed if you get it. It has a good design, easily unlocks true core performance, has a risk-free system feature, and emits fewer radiations than many other boards. But remember that it doesn't have an I/O shield, and if you get one without the shield, don't be surprised.
ASRock Motherboard ATX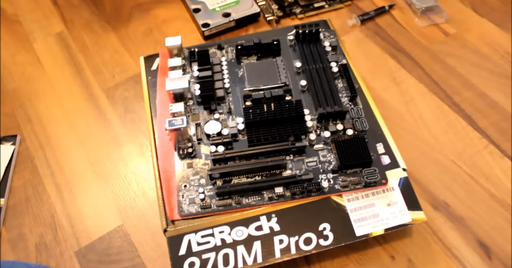 Best Am3+ Motherboard Overclocking
SPECIFICATIONS
Brand: ASRock | Memory Size: 64 GB | RAM Technology: DDR3
Even though many of the motherboards I tried here have pretty decent overclocking capabilities, I still found the Asrock motherboard ATX with some real overclocking possibilities. And guys, you can also invest a little more to add some extra features to get something unique and tailored to your needs.
Okay, first, I will talk about the overclocking capabilities this one has because it amazed me the most. So, I tried overclocking this motherboard up to 4.1 GHz, and the results were literally out of the world!
And I also tried playing some high-end games with Triple-A titles, and everything worked as fine as wine. The Asrock B450M Pro4 is the best AM3+ motherboard for overclockers!
I pushed this motherboard beyond the limits, and the system remained stable. I guess this is due to technology, but an even larger part is due to ASRock's high-quality components.
Also, the thermal capabilities here are very effective because even though I had this one overclocked at 4.1 GHz, I didn't notice any burnout or lagging. When you utilize this motherboard in your build, you will achieve rather high CPU speeds while not worrying about cooling—all praise to the excellent built-in system.
I also tested ASRock's UEFI, which is incredibly user-friendly for more advanced individuals in building their own pcs. Entering the BIOS is also simple. Suppose you want to expand or personalize your system. In that case, eight USB 3.0 ports are available, four of which are accessible via internal headers and will be used. They all perform admirably and allow for tight-fitting.
Another thing besides overclocking capacity, three graphics card outputs made me excited. Three guys, they are 3 in numbers. Gosh, this is indeed a dream AM3+ plus supporting motherboard, I guess. Now, compared to the Sabertooth, you will have to pay more than the B450M Pro and still get one graphics card connector.
Now let's discuss one thing about this motherboard that made me sad. And this graphic card has 4 SATA ports that I feel will limit future expansion for me somehow.
REASONS TO BUY
✓Three graphics card connectors
✓Awesome overclocking potential up to 4.2 GHz
✓2x M.2 slots
✓Plays every high title game without throttling
REASONS TO AVOID
✗Limited SATA ports
I am in love with the B450M Pro 4 because it has a lot of memory and graphics card slots. However, it lacks one thing: the amount of SATA ports, but I guess it won't be an issue until and unless you want to future-proof your system.
Gigabyte 78LMT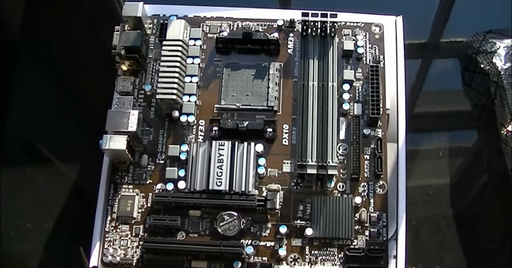 Best Solid Am3+ Motherboard
SPECIFICATIONS
Brand: Gigabyte | Memory Size: 32 GB | Memory Technology: DDR3
If you have a huge amount of money and it is burning a hole in your pocket, then invest in the Gigabyte's GA-78LMT. In terms of the price, this one is a bit at the costlier end, and I also find it one of the best high-end AM3+ motherboards.
In terms of structure, I found this motherboard stands out for various reasons. And for me, the one reason here is that it is quite sturdy and does not twist easily under load. Furthermore, I found the profiles are relatively simple to place and manipulate.
First of all, the memory size here is exclusive, and it is a whopping 32 GB. I found this to have a lot of potential for on-board videos and performing other activities. Also, the installation part was pretty simple and worked right out of the box.
Additionally, the Built-in GLUE worked fine for almost every task except gaming. Still, the graphics card expansion slots it comes with not would not let you go through any issue.
The USB 3.0 with the GA-78LMT-USB3 is convenient, and I had no issues using it. In terms of overclocking, this motherboard works as fine as wine, even with the AM3+ sockets.
In terms of power, it supports 125W eight-core FX chips which I guess is a decent power for running your system up to a good point. For effective cooling, the motherboard comes with great VRM heatsinks, and I found them best for cooling off the system overall.
Also, the 8-pin CPU 4+1 power connection was another amazing thing for me. It made me feel like my money was going into the right place. If you are a music lover, a gamer, or even a designer, you will benefit from the wonderful advantages of this heavenly best-in-class motherboard.
If you are frequently expecting to increase the presentation of your PC, this is the one you should select. It is compatible with a wide range of processors, is solidly built, simple to use, and simple to introduce and operate.
Everything was fine here for me except for the fact that SATA ports are limited to 2. And also, the metal back plate is not rock-solid because I guess it would snap in two seconds.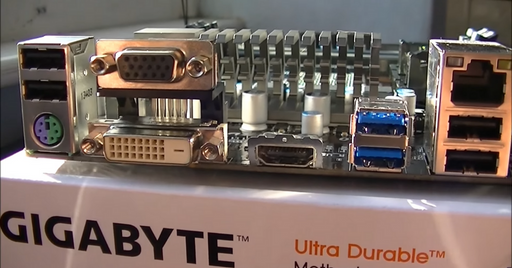 REASONS TO BUY
✓Comes with hybrid technology
✓Versatile slots
✓4+1 phase power design
✓Supports dual channelling
REASONS TO AVOID
✗Limited SATA ports
✗Cheaply made backplate
I found the GA-78LMT-USB3 is the best overall motherboard for a reason. It is compatible with multiple processors, is solidly built, easy to use, and easy to install and manipulate. It is a bit expensive, but I guess we are getting the right power from it, so it is feasible to pay this much.
ASRock Motherboard 970 AM3+ Motherboard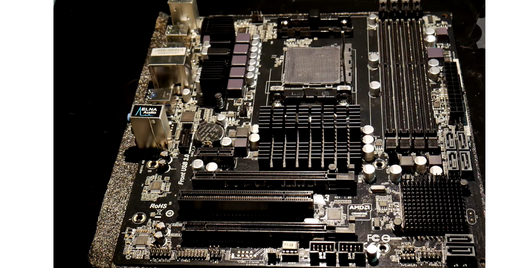 Best Am3+ Motherboard overall
SPECIFICATIONS
Brand: ASRock | Memory Size:64 GB | Memory Technology: DDR3
I found the ASRock 970 a motherboard that offers high performance at a low cost. Overall I believe that the motherboard's service is excellent. Aside from this motherboard, I think that all of the nice stuff is made by ASRock.
Buy MSI/Gigabyte/ASUS boards. You'll normally get a tonne of software with them, which isn't always necessary and isn't always useful; instead, focus on the performance given by the motherboard. If you have a limited budget but do not want to sacrifice performance, this ASRock motherboard is for you.
Besides an affordable price tag, I consider the AMD 970 one of the best AM3+ motherboards on my list. Even if it is budget-friendly, it still comes with plenty of features like; four dual-channel DDR3 memory sockets and six separate SATA ports for a standard hard disc drive or an optical drive.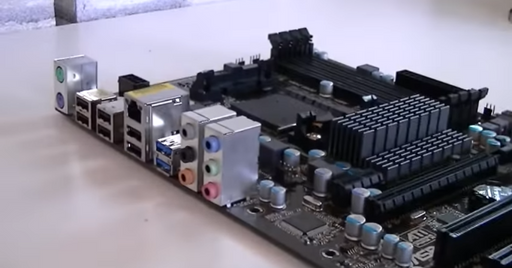 If you like, you can install a SATA solid-state drive into it. The build is the easiest to install, and it took about 10 minutes to put up this one. Moreover, the BIOS here is simple to adjust and would be easy for even beginners. Also, it comes with UEFI, which I guess is simpler than bios.
What annoyed me the most was the lack of 3.0 USB headers. Also, the board is a bit flimsy, and I think it would bend under pressure. Other than that, if you know how to be careful while installing this one, there will be no problem.
REASONS TO BUY
✓Solid capacitor design
✓Budget-friendly
✓Supports AMD-2 way
✓Supports unlocking CPU core
REASONS TO AVOID
✗Old version of bios
✗Not for heavy gaming
Overall if you are looking for a cheaper solution for your system, the ASRock 970 is a good option. Everything is fine with the 970, except it doesn't come with a 3.0 USB header, and the board is a bit flimsy.
Best Pick
GIGABYTE X399 Designare EX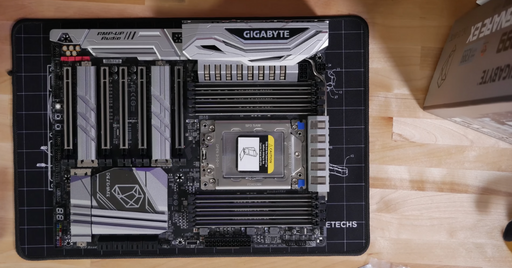 SPECIFICATIONS
Brand: Gigabyte | Memory Size: 1002 TB | Memory Technology: DDR4
Lastly, I have the Gigabyte super X399 Designare motherboard here, which provides a polished and smooth gaming experience. Let's learn a little bit about its features.
The Gigabyte X399 Designare motherboard features are similar to those of the previous motherboards, but what distinguishes it from the rest are its super AMD Ryzen Thread ripper processors, which are always equipped with the am3+ feature, which is new and upcoming in the gaming market.
It has Quad Channel with ECC and Non-ECC buffered DDR4, 8 DIMMS, and a unique 3600 MHz OC function. The Non-ECC element is quite important in the motherboard, and the Gigabyte X399 has it.
The X399 also offers 4-way graphics support, dual armour, and ultra-durable construction, ensuring that your motherboard lasts long with those added advantageous features.
Moreover, the motherboard also features a fast front and back with different USBs, such as Type C, that enables 2.4 or max 5 GHz dual-bandwidth. Finally, the motherboard features a server-class digital power design with gold-plated and robust, powerful connectors.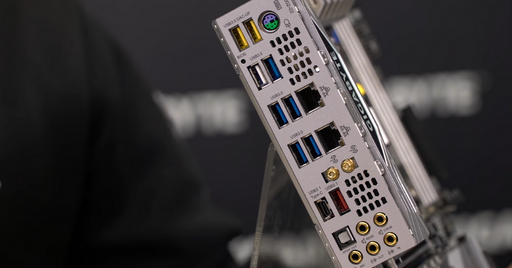 I had a good time putting this one up to work out of the box. I had nothing to do, and the setup part was completely hassle-free. The motherboard is efficient, and I believe it is one of the best AM3+ motherboards for gaming.
Coming towards the BIOS, it was completely straightforward to install and had every feature I had ever thought of. Plus, the build here is very solid, which assured me that the motherboard has been priced well.
Now, the one drawback of this motherboard is that it doesn't support WIFI 6. This was a huge disappointment as I paid some huge bucks for this one. Like I am paying more than $300 for a motherboard and still not getting the best Wi-Fi feature, this is disappointing.
REASONS TO BUY
✓5 GHz of power
✓4-way graphics card support
✓Minimal design
✓Simple to overclock
REASONS TO AVOID
✗Odd position of USB 3.0
✗Slow BIOS
Overall this is one of the best motherboards for AM3+ because it has a sleek design, comes with 5 GHz power, and is simple to overclock. However, we suggest going for it only if you think you will survive with slow BIOS.
Conclusion
Concluding this with a note, no matter which motherboard you go for, make sure you have done complete research about it beforehand. Also, to make sure your system runs smoothly, try to purchase compatible components with your am3+ motherboard. Hopefully, you have already decided on which one to go for. If not yet, let me share my favourite ones on this list;
If you want a powerful AM3+ motherboard, get yourself an ASUS Crosshair V Formula-Z because it is the best value AM3+ motherboard.
For gaming purposes, go for the GIGABYTE X399 Designare EX, as it is one of the best AM3+ motherboards for gaming.
If you are building your system on a budget, buy the ASUS M5A78L-M Plus because it is the best budget Am3+ motherboard.
So what is stopping you from building that system of your dreams? Order the best am3+ motherboard now and let that dream come true!
Frequently Asked Questions
Why Are AM3+ Still Famous?
AM3+ CPUs are still available. They are still available in the market or as part of some configurations because it is still feasible for low-end or mid-level gaming pcs. These AM3+ CPUs are still alive and well, with 8 cores and clock speeds exceeding 4.0 GHz.
Why Are AM3+ Socket Motherboards So Pricey?
AM3+ motherboards are more expensive since they are more widely utilized for o'cing and have greater potential than their competitors. This makes them more difficult to find on the used market; if you want an overclockable system, there is a limited supply and strong demand, which usually means they are expensive to buy.
Is Ryzen Compatible With AM3+?
AMD Ryzen CPUs all use the am4 socket. Because of this distinct socket configuration, they are incompatible with any of the earlier sockets, including am3+ and even AM3.