Last week, I received my brand new Ryzen 9 5900x in my mail. And the next thing you already know what I was up to, I had to get a robust RAM to get this beast working up.
To handpick the best one, I tried and tested a lot of RAMs available in the market since I have been receiving many requests on what could be the best RAM to pair with the Ryzen 9 5900x, so I thought, why not share it up with you guys.
In this post, I have compiled 7 of the best RAMs for Ryzen 5900x. I have also included some handy-dandy tips that made it easier for me to decide which RAM might go the best with the Ryzen 9 5900x. So without wasting any further time, let's get it started!
Best Ram For Ryzen 9 5900x At a Glance:
Best Ram For Ryzen 9 5900x you can buy today
---
Budget Pick
Corsair Vengeance RGB Pro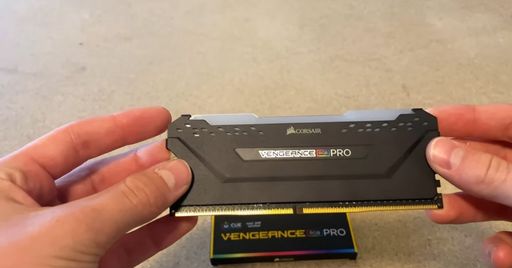 Best RAM For Ryzen 9 5900x Overclocking
SPECIFICATIONS
Brand: Corsair | RAM technology: DDR4 | Computer memory size: 16 GB | Memory speed: 3200 MHz
Today I will start my list with one of the best RAMs available for Ryzen 9 5900x, the Corsair Vengeance RGB Pro. Many gamers and even PC enthusiasts have been in love with Corsair products since the beginning, and this RAM is no exception.
First of all, I am going to talk about the installation process of this RAM. Honestly, the installation process was very simple and pretty straightforward. Even though I got stuck at some points, the manual was still ready to rescue me. I had this RAM ready to work within some minutes.
The aesthetics here were somehow really flashy and bright. Even though aesthetics do not excite me much, I still like how this RAM looks, and I am sure RGB lovers would love that too.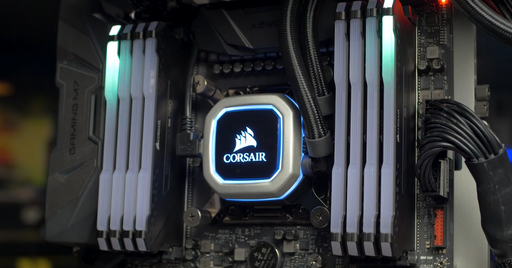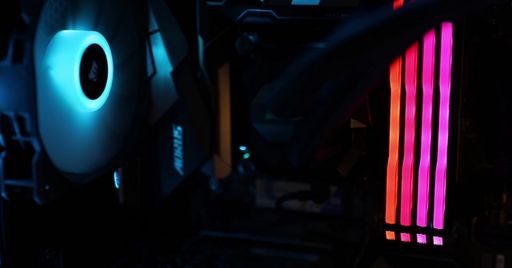 As the RAM costs less than $70, I was a bit worried about whether the XMP profile would work fine or not. Cheer up, as I have good news for you guys here! The XMP profile worked amazing! Enabling the XMP profile was a snap, and I was too happy about that.
As I mentioned earlier, the RAM isn't high-end, so I was a bit sceptical of using it for overclocking, but then again, I had to do it for the sake of review. The good thing here was that the RAM had somehow decent overclocking potential.
I had this RAM overclocked up to 4000 MHz, and everything worked fine, with no glitches or bottlenecks. Super happy with the results! Oh, and also, if you are a beginner, worry not; they have this auto overclocking option in the XMP profile, so you don't have a hard time overclocking this one.
Many of you also asked me to try rams for Ryzen 9 5900x at virtualization and gaming. So I gave this one a chance, and guys, it worked beautifully. This RAM didn't disappoint me in any way!
I played VR games and even other games and did some rendering as well, and the temperature during all this time remained between 50-60 degrees Celsius. I didn't have any CPU cooler installed; still, the temperatures were pretty consistent, and I am happy about that.
RGB syncing is quite fascinating here, but one thing that I did find disappointing here was that the RGB became dull just after a month. Like after a month of use, they were not as bright as they used to be, and I think this might be a huge turnoff for aesthetic PC builders.
Everything about this RAM made sense except the iCUE software. Managing the RGB over this one is a headache. And if you are ready for that kind of headache then you must go for this one after all, in the end, you will get this rainbow-coloured PC.
REASONS TO BUY
✓Good for gaming
✓Extremely easy to install
✓Affordable price
✓Decent overclocking potential
REASONS TO AVOID
✗Clumsy RGB app
WHY YOU SHOULD CHOOSE THIS RAM?
Corsair Vengeance RGB Pro is the best choice if you are looking for an affordable and reliable DDR4 memory module. I had some issues with the iCUE software, and many users have already been complaining about that, but in the end, the performance mattered to me, so I am taking this one home.
Best Pick
G.Skill Trident Z NEO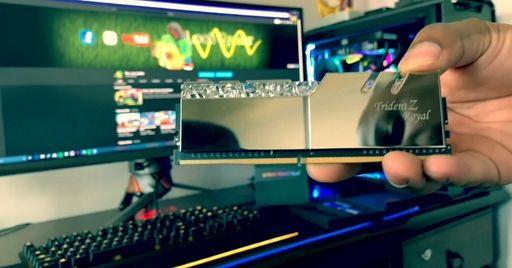 Best RAM For Ryzen 9 5900x
SPECIFICATIONS
Brand: G.Skill | RAM technology: DDR4 | Computer memory size: 16 GB | Memory speed: 3600 MHz
Now, guys, the G.Skill Trident Z NEO is one of the most powerful RAM for the Ryzen 9 5900x. The RAM costs hefty bucks, but the performance is just outstanding. And if you are looking for the most powerful memory kit for your gaming rig, stop looking further!
The best DDR4-3600 MHz memory package for creating video games is this one. It is really fast and has a latency of only 18-18-18-24. The G.Skill Trident Z Neo is a fantastic component for building your next PC!
Configuration and installation were both easy for this RAM. Overall I don't think even a beginner would have any issue working on this one. I had to apply a bit of pressure at first and then snap everything got into its place perfectly.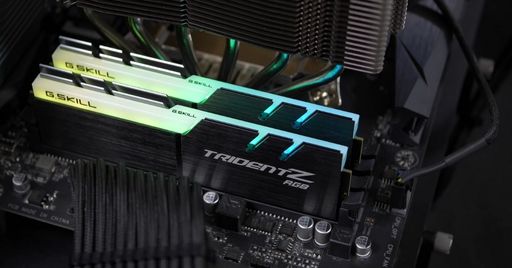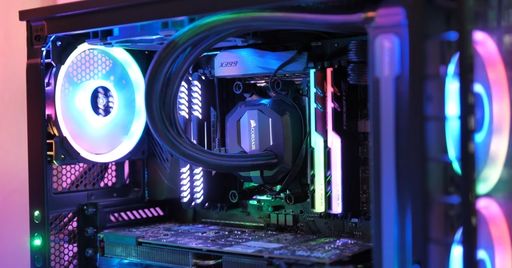 The XMP itself had no issues. Even though I wasn't in the mood for overclocking it, it still worked flawlessly. For overclocking part, I did try my hands over something up to 3600 MHz.
The performance was remarkable, and with a bit of tweaking, everything worked fine as wine. Although the data rate was excellent for gaming, I wish it could be enhanced.
I was able to run the most recent AAA titles thanks to its features like CL18 latency and dual-channel architecture. The superb high-performance RAM solution G.SKILL Trident Z is made to improve overall system performance and speed up even the most ardent PC gamers.
Trident Z memory uses less power and offers lightning-quick data transfers with great stability. You can play games more quickly and use applications more effectively with Trident Z RAM without being concerned about stability.
REASONS TO BUY
✓Robust speed
✓Good looking
✓Easy to control RGB
✓Spacious memory size
REASONS TO AVOID
✗Clumsy hardware
✗High Profile
WHY YOU SHOULD CHOOSE THIS RAM?
G.Skill Trident Z NEO is a good choice for those who want an affordable yet powerful RAM solution for their PC. It's built to handle the most demanding computing scenarios and is easy to manage. Make sure to handle the hardware carefully.
Best Pick
Crucial Ballistix MAX RGB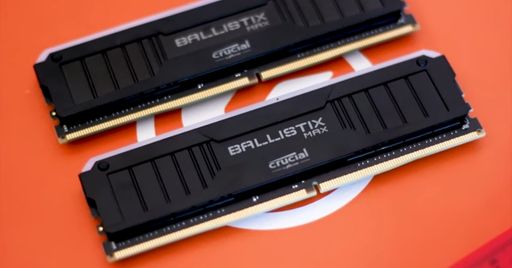 Best Mid-Price RAM For Ryzen 9 5900x
SPECIFICATIONS
Brand: Crucial | RAM technology: DDR4 | Computer memory size: 32 GB | Memory speed: 4400 MHz
It's not usual for me to purchase high-end components for my desktop, but when I do, I make sure they are top-notch! Presenting the Crucial Ballistix MAX, one of the best high-end RAM for Ryzen 9 5900x.
The Crucial Ballistix MAX RGB memory modules are designed to bring out the best in your PC. It has the highest quality components, including Samsung ICs and Ballistix chipsets. The brand name is synonymous with superior reliability and unsurpassed performance.
Installing this one, as usual, was a breeze. It took me about 5 minutes to install this RAM and set up the BIOS. Also, the size is perfect to fit into any PC case. The aesthetics are perfect for pleasing anyone ready to build a clear PC case.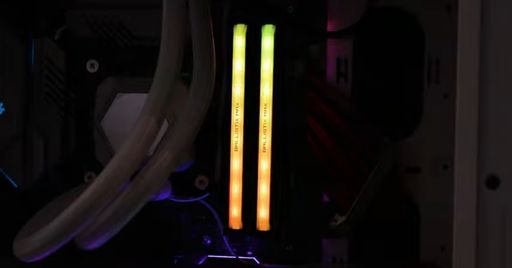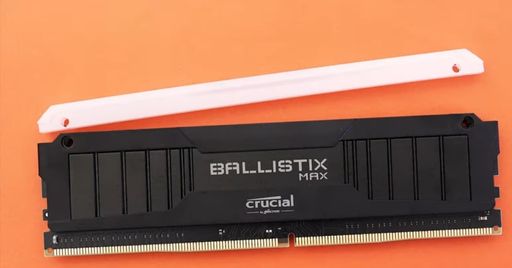 I want to complain about the RGB over this one. Again, I don't mind not having RGB, but the feature was questionable here. Like at first, the RGB was working right, but when I restarted the system, I had no control over the RGB. I think it is some sort of glitch, maybe.
Because this is a high-end RAM, I expected the XMP profile to work swiftly. I could easily set up the XMP profile and manage other setups. At first, getting into the XMP was challenging, but as I updated the BIOS, everything worked fine.
Now coming to the overclocking potential of this RAM. I could get the RAM overclocked up to 3200 MHz without any problem. Even I tried at 3800 MHz, and there were zero glitches reported. I proudly claim it is one of the best plug-and-play rams available!
So here's the bummer about this RAM. There is no temperature colour setting over this RAM. Although it has temperature monitoring sensors, I expected this one to have colours.
The memory kit runs a tad hot when it is overclocked above 3600 MHz. At this frequency, the temperature reached somewhat above 65 degrees Celsius, and without an aftermarket cooler, I believe the system would just fire up.
Plus, as soon as the RAM became hot, the memory became unstable and reported random glitches. But I guess a CPU cooler would help us the most here.
REASONS TO BUY
✓Easy to install
✓Good for gaming
✓Efficient cooling
✓Excellent overclocking potential
REASONS TO AVOID
✗RGB is tricky to control
✗Runs Hot
WHY YOU SHOULD CHOOSE THIS RAM?
The Crucial Ballistix RGB RAM is a great value and good for gaming and general computing. Just keep in mind, if you are thinking of overclocking it, then purchase an aftermarket CPU cooler to cool this memory kit down.
TEAMGROUP T-Force Vulcan Z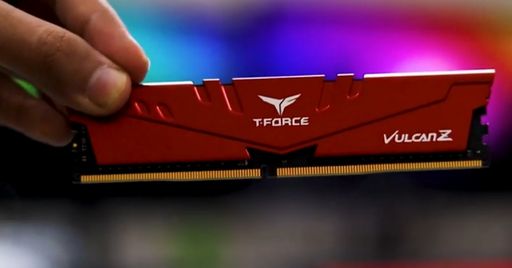 Best RAM For Ryzen 9 5900x Budget Pick
SPECIFICATIONS
Brand: TEAMGROUP | RAM technology: DDR4 | Computer memory size: 32 GB | Memory speed: 3200MHz
Team Group T-Force Vulcan Z is for those of my users that don't want to spend too little or too much on RAM. This is one of the best mid-range RAM available for Ryzen 9 5900x right now n the marketplace.
From the straightforward construction to the ideal cooling module, everything is fantastic about this RAM.
These are all the physical features I could locate; let's explore some additional crucial features and decide whether they are worthwhile before making a purchase.
Therefore, it includes a 288-pin module compatible with AMD Ryzen and works like a charm. This RAM has a 32 GB memory capacity and two 16 GB memories.
Thanks to the frequency speed of 3200 MHz, this memory can operate at a high rate, play games, and render films without stuttering, thanks to its capacity. This is ideal for enabling your PC to function without interruption, even when it is overclocked, or you are carrying out demanding tasks.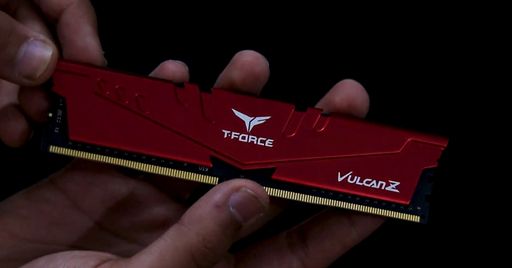 I overclocked this one to 3200MHz, and everything functioned smoothly and quickly. I had no problems overclocking, and the procedure was simple. The RAM stayed cold during the entire running period, even while overclocked.
I am therefore satisfied with the temperature aspect. The system continues to run at a higher pace while retaining the lowest temperature, so I suppose it equally dissipates the heat. This is all possible because the RAM supports a maximum operating temperature of 105°C and comes with an additional heatsink for further stability.
The installation portion was simple, in my opinion. Like, it's basically a push-and-pull design, so I don't see how it would be difficult for beginners. It won't take up much space because the heatsink has been produced with a 0.8mm thick one-piece body construction.
REASONS TO BUY
✓Affordable
✓Smooth performance
✓Less stuttering ratio
✓Easy to install
WHY YOU SHOULD CHOOSE THIS RAM?
TEAMGROUP T-Force Vulcan Z RAM is the best choice for 5900x users who can't spend so much on High-end RAM. This is one fine RAM for which I had zero complaints as it can provide great performance and stability.
Corsair Vengeance LPX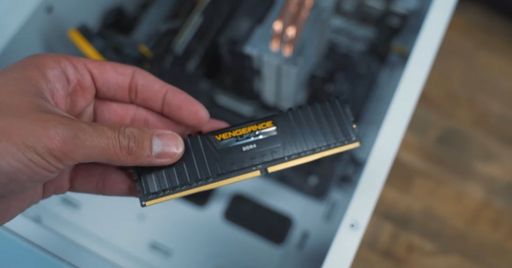 Best RAM For Ryzen 9 5900x
SPECIFICATIONS
Brand: Corsair | RAM technology: DDR4 | Computer memory size: 32 GB | Memory speed: 3600MHz
For those users who always want to make the most out of their purchase, I would recommend going for the Corsair Vengeance LPX as it is one of the best value RAM for 5900x, and I will share with you why it is so in a while.
Physically there is nothing flashy or fancy that I would like to report about this RAM. It is black in colour and looks decent, but guys, in the end, performance is what you must consider first.
I like how the design Is not something huge and that it can easily fit into those small PC cases.
Additionally, the manufacturers have designed it to be compatible with low-profile PC cases, so I think that's a plus point here.
The installation process has nothing to explain. Like it was simply pushing and pulling the RAM into its place and nothing else. My previous RAM had some serious issues with getting installed, like it was bulky so getting it into place wasn't something I was a fan of.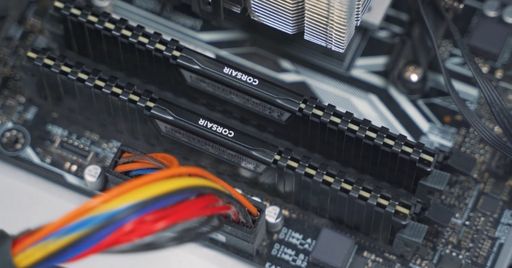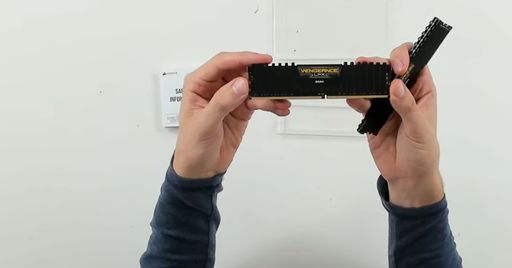 Now coming towards the BIOS, it was easy to set up the profiles and overclock it up to 3200 MHz. But guys, it never operated at its advertised speed, which is 3600 MHz. I don't know for whatsoever reason, it was just impossible to have this RAM run at the speed manufacturers have advertised. However, the difference was minor, so I guess I would have this one running.
Thanks to its efficient cooling system, I had no issue with the temperatures. The heatsinks here were quick enough to dissipate heat in no time to have the CPU run cool all the time.
REASONS TO BUY
✓Decent RAM
✓Low profile
✓Quick installation
✓Efficient cooling heatsink
REASONS TO AVOID
✗Doesn't hit the full speed on Ryzen 9 5900x
WHY YOU SHOULD CHOOSE THIS RAM?
Overall, this is a nice RAM for those looking forward to a good RAM with a low profile and efficient cooling heatsink. The speed level might only reach up to 3200 MHz, but the difference is impossible to notice.
Staff Pick
Corsair Dominator Platinum RGB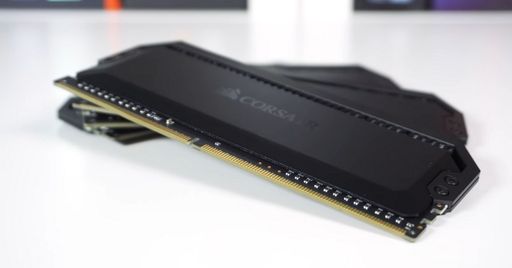 Best RAM For Ryzen 9 5900x High End
SPECIFICATIONS
Brand: Corsair | RAM technology: DDR4 | Computer memory size: 16 GB | Memory speed: 3200MHz
When you grasp the Corsair Dominator Platinum, it feels like a colourful box of crayons. This is not even a joke, I assure you. The dominator is the best RAM for 5900x because of its potent performance and attractive style.
Similar to other Corsair products I've always liked, this RAM is great. This is, in my opinion, the greatest choice for picky game developers searching for an unmatched balance of speed, stability, and capacity.
It was designed to offer the perfect balance of effectiveness and performance, enabling seamless gameplay and great performance throughout daily tasks. The performance of video games was considered when developing this memory kit.
This beast has unheard-of levels of overclocking capacity. Overclocking to 5GHz produced unlikely outcomes. Additionally, because the XMP is so easy to use, I don't think anyone would have any issues using it.
I found it useful that each memory stick had a temperature indicator. Over this period, the temperature remained consistent. Therefore I don't see the need for an aftermarket cooler in the future.
Because of the high calibre of the heat spreaders, I don't think the temperature will rise to a dangerous level. The RAM has fully clocked CL16 memory in addition to heat spreaders to deliver quick and dependable performance in a variety of gaming systems.
Programs for gaming, 3D graphics, and other work-related tasks have all been tested on the Corsair Dominator Platinum. This RAM will certainly function effectively when utilized for gaming.
I couldn't find anything wrong with this RAM. However, I think the RGB would have done better if the iCUE software had been better organized. I acknowledge that the cost is high, but I can assure you that the program won't let you down in any manner.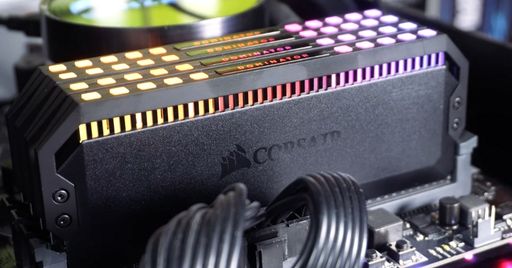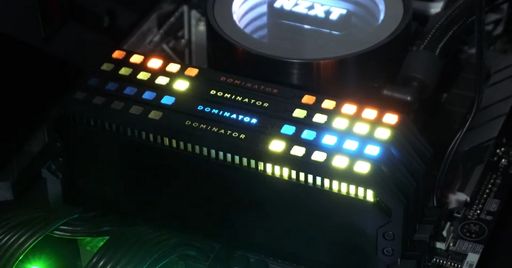 REASONS TO BUY
✓Good for gaming
✓Stable performance
✓Amazing XMP profile
✓Overclockable
REASONS TO AVOID
✗No temperature sticks
✗Leaked LED
WHY YOU SHOULD CHOOSE THIS RAM?
Corsair Dominator Platinum RGB is one of the best gaming memory in its range. This memory is very easy to install and can give you better stability while overclocking. Performance-wise, I had zero issues with this RAM and am satisfied with this purchase.
Thermaltake Toughram RGB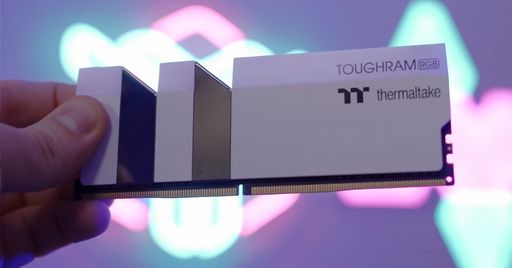 Best Overall RAM For Ryzen 9 5900x
SPECIFICATIONS
Brand: Thermaltake | RAM technology: DDR4 | Computer memory size: 16 GB | Memory speed: 2600MHz
This option is now for those of you who want an overall best RAM for Ryzen 5900x. One of the greatest value RAM options for the Ryzen 7 5800x is Thermaltake's RGB line. The RGB series provides outstanding performance and value.
The RAM you need to assemble your ideal system is available from Thermaltake in a wide range of memory kits and a full range of RGB colours. Built-in RGB LED technology is present in this motherboard. It is subject to your software-based control.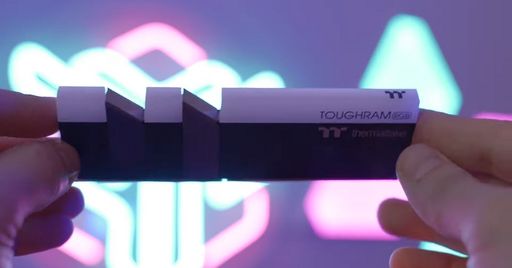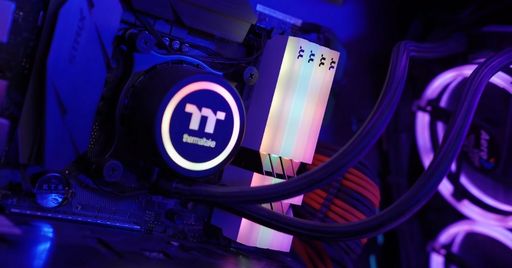 The motherboard can accommodate up to 16 GB of DDR 4000 MHz memory. It features four DIMM slots and three PCI-E slots. For the highest capacity, the motherboard features two SODIMM slots.
It is constructed with premium memory chips specially designed for the Ryzen 9 5900x. Compared to normal DDR4 modules, it has a larger bandwidth and offers a superior gaming experience.
Most motherboards are compatible with this RAM. This memory module has decent performance and speed. The majority of high-end motherboards are compatible with it. With the Ryzen 9 5900x, it performs flawlessly.
Installing the 16 GB DDR4 Memory Module from Thermaltake would be advantageous for any PC. If you asked me honestly if this RAM would make a good shot or not, I would say it would! What more could you possibly need when it can provide you with amazing performance? Obviously nothing!
REASONS TO BUY
✓Easy to install
✓Good for gaming
✓Cool RGB
✓Fastest RAM
WHY YOU SHOULD CHOOSE THIS RAM?
This is the best RAM you can go for if you want to make your computer look awesome and have the best gaming experience. It has a great LED backlit design, which makes it stand out from the crowd.
Conclusion
A powerful RAM will give a better performance and save you from wasting hefty bucks. I have compiled 7 best of the best RAMs in this post. Hopefully, you have already decided on which RAM to go for. If not yet, let me share my favourites:
So stop wasting time and start working on building the system of your dreams.
Factors To Consider For Buying Best Ram For Ryzen 9 5900x
RAM is one of the most crucial components of your PC and its speed determines the performance of your Ryzen 9 5900x. We have gathered here some factors to consider while buying best ram for ryzen 9 5900x.
Size Of RAM
The size of RAM should be chosen based on your usage, budget and the price you are willing to pay. In most cases a 4GB of RAM is good enough for a typical home computer e.g., notebook or netbook. An 8GB of RAM is good enough for most homes that have a basic computer setup, but 16GB of RAM can be useful in a larger household.
Whereas, a 32GB of RAM is needed for most home video editing tasks. You will also have to pick the right RAM for your Ryzen 9 5900x. If you choose a size that is smaller than your CPU, then it will not work. Your 5900x supports up to 64GB DDR4 RAM.
Frequency
If you want to get the best results, the RAM frequency is the most important factor. The RAM frequency range is from 2100 MHz to around 5000 MHz. If you want to get the best results, choose a RAM kit with a frequency of about 3600 MHz. With such high-frequency kits, performance may be significantly improved.
Cooling Function
The aluminium heat-spreader considerably improves the thermal efficiency of the RGB RAM kits, and there is a reduced possibility of failure. Many heat-spreaders have been developed, and thick heat-spreaders are often suggested, as are distinctive characteristics such as airflow cut-outs, which frequently increase efficiency.
Latency
If you want to buy a RAM kit, you first need to determine which RAM kit you need. The most common RAM kits are DDR2, DDR3, and DDR4. RAM kits are not only compatible with your motherboard, but they also have different frequencies.
Some RAM kits are available in different frequencies, and that means you can choose the best RAM kit for your needs. In addition, many RAM kits are manually overclocked to 3800 MHz with a latency as low as CL14.
Frequently Asked Questions
What Memory Stick Is Good For Ryzen 9 5900x And Why?
Honestly to start off an 8 GB stick would work fine for all sort of tasks. But to have a better performance and make your system future proof try investing in a 16 GB stick.
Can A 32 GB RAM Overkill Ryzen 9 5900x?
While 32GB RAM is enough for most users, it's still a little overkill for the casual user. However, it is a great choice for the creative user working with video editing. Casual users don't use those intensive programs that need the extra memory and therefore, 16GB would be just fine.
Can 4000mhz RAM Work For Ryzen 9 5900x?
Yes, the new Ryzen 9 5900x and Ryzen 7 CPUs can run at speeds up to 4000ghz with 4GB of RAM. This is because AMD has optimized these new processors to work extremely well with RAM kits of these speeds making it a good choice.