So it was just a week ago when I got my hands on the beast RTX 3080. So, the next thing for me was to purchase a good power supply to get the most out of my RTX 3080. But guys, I swear to you, the process wasn't as easy as it seems.
No, it is not like your usual grocery shopping where you go and buy stuff for your home. You have to consider many things before purchasing a good power supply for your system.
So, you guys might already know that the RTX 3080 has tripled its number of CUDA cores. As a result, you will get better memory and increased teraflops. However, all of this robust power comes at a cost, which is a higher PSU unit. To have your system run smoothly without any glitches, you need to purchase an efficient power system unit.
In this blog, I will be helping all of you who cannot decide which PSU to go for your RTX 3080. To help you out, I have tried some of the most amazing PSUs on the market and shortlisted 7 of them below. So let's get started!
Best PSU for RTX 3080 Reviewed At a Glance:
Best PSU for RTX 3080 Reviewed
---
Best Pick
Corsair RM750x PSU for 3080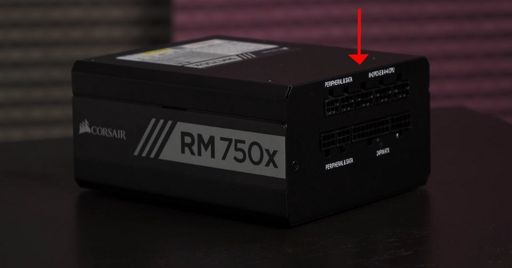 Best All-Round PSU For 3080
SPECIFICATIONS
Brand: Corsair | Wattage: 750W | Design: Full Modular
I had to start my list with one of the best PSUs for RTX 3080, the Corsair RM750x. And then again, guys, it's a Corsair product, so what else can you expect besides it outperforming. It is a high-quality, durable, and efficient PSU and comes equipped with an output power of 750 Watt.
First, I will talk about the rock-solid build quality this one had. And I found it on sale, so that was a plus point for me because the performance is worth more than $90, guys!
I liked the black build because my PC case is black overall, and I was looking for something black in color for the PSU, so this worked well. I don't think all of you might have to do something with the aesthetics, but then again, my PC case was clear, so I liked its black presence there.
The next thing was the installation. Unlike my previous PSU, this one had clear-cut instructions for connecting cables. Can you believe all the cables came as labeled, and I had no issue arranging them.
Oh, and the built-in cables were amazing, too, because SATA cables had multiple connectors that made it easier for me to do chaining. This is something I had been in search of in different PSUs but wasn't able to get for years.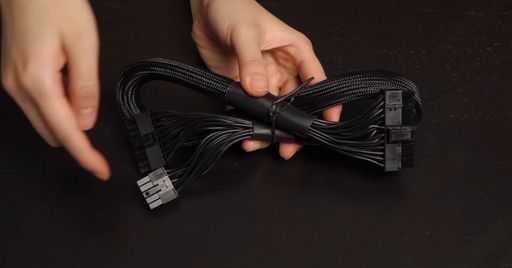 Now the most important part was testing. So I tested it, playing games, and even rendering videos; still, the PSU was running smoothly, and there were zero crashes reported. Of course, everyone hates it when your PSU crashes amidst gaming, but I had a really good time with this one.
Last but not least, I tested the noise part. Because, guys, I am in no way getting another PSU that has a loud noise like a fighter jet. Long story short, this PSU had a very limited noise level. Like it was not dead silent, but the noise wasn't something that would bother you.
You guys must be wondering where the cons of this power supply are. So, guys, this is one power supply that I didn't have any cons except for the price you pay. Like, even then, the price is not too much because it's a power source, and I don't think we must cheap it out. But for some of my fellows, this would seem like a high-end PSU.
REASONS TO BUY
✓Completely modular
✓Quiet operation
✓Comes with cables
✓Durable build-up
REASONS TO AVOID
✗Faulty manual
I found the corsair RM750x the best PSU for RTX 3080 because of its modular configuration and quiet operation. Even though the price is somehow questionable for some users, I promise you that you will never be disappointed by its performance.
EVGA SuperNOVA 850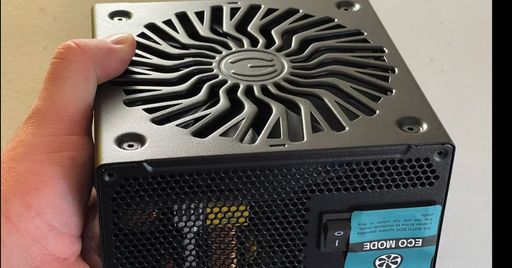 Best High-End Efficient PSU For 3080
SPECIFICATIONS
Brand: EVGA | Wattage: 850W | Design: Full Modular
I never agree with spending too much money on computer components, but when it comes to getting a power supply, I believe you get what you pay for. And because of this reason, I would suggest you guys go for the EVGA supernova if you have some extra money saved up, as it is the best high-end PSU for 3080.
Okay, so let me start with its overall look. So the PSU has this black matt finish, which I liked in the first go. Also, I believe that the build is rock solid and can last for a long time for me.
The next thing that I loved here was the length of the cables. This PSU is fully modular, so the cables you get with it are literally way too long. And I believe they can run as long as all over your PC case. But that could be a con for some as some users might not have enough space to accommodate such length of cables.
With that said, as the cables are long, at the same time, the main cable of the PSU wasn't as long as I wanted it to be. Like I had a tough time arranging the whole setup to the power source, and that part was somehow hectic.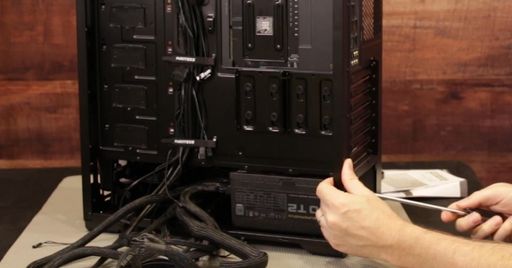 And because it comes with tons of cables, I don't think you would have to go and purchase cables separately. Additionally, I liked how all the cables were organized in a wrapped mesh.
Moreover, all the cables were labeled at hand, and I don't think anyone would have any issue arranging them. It took me about 2 hours to arrange the whole setup and the fit and finish were absolutely top-notch.
Next, I tried using this one under various tests. First, I tried gaming over this one to see whether it reports any failures. Surprisingly there was literally no issue that I would like to report.
Furthermore, the operation was quiet and didn't have weird noises to it. Usually, power supplies make a lot of noise, but this one was quiet even under load.
I had nothing to complain about this power supply except for two things. One thing is that I wished the manufacturers would have built the power source cable and cord a bit lengthy and of good quality.
Secondly, guys, the price is too much; I can get the same performance with the Corsair RM750x, so why shall I spend 100 bucks more on this. Like it should have some solid reason for me to pay 100 bucks more for this PSU.
REASONS TO BUY
✓Too quiet
✓Sturdy cable lengths
✓Easy to set up
✓Plenty of modular connectors
REASONS TO AVOID
✗Expensive
✗Short AC cable adapter
The platinum power supply with 850 W is one of the best high-end efficient PSUs for 3080. The price tag is a bit heavy on the pocket, but for such powerful performance, if you can afford it, I suggest just going for it!
Staff Pick
Be quiet! Straight Power 11 Platinum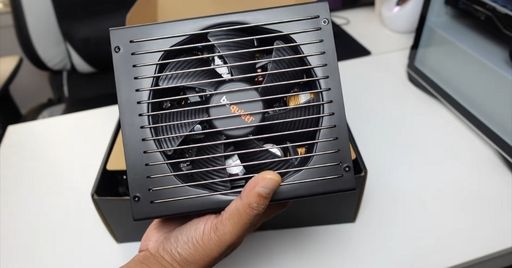 Best PSU For 3080
SPECIFICATIONS
Brand: Be Quiet! | Wattage:750W | Design: Full Modular
I am always asked to share my favorite PSU or the one I would use for my system. So here I am going to review Be Quiet! Straight Power 11 Platinum PSU, and I will share my experience for what makes it one of the best PSUs of the 3080 editor's choice.
Previously I brought the Be quiet coolers and had an awesome experience with them. And this was the main reason I got to try to be a quiet power supply because I knew it would be something different.
Also, I like how the construction is wireless here. Yes, guys, this PSU doesn't have any cables at all; it has this wire-free design. Because of this reason, the airflow inside the case was amazing.
Installation was quick and convenient, thanks to its modular design. And because of the design, the whole setup seemed so tidy that I was literally loving the overall look of my computer system.
Even though the motherboard power cord did not require modularity, and I doubt anyone would have objected if it were not, I like the design's complete modularity. I am happy that the cables were of adequate length for my PC case.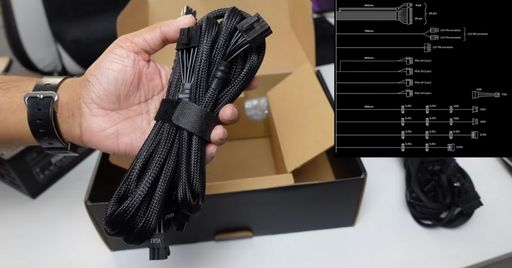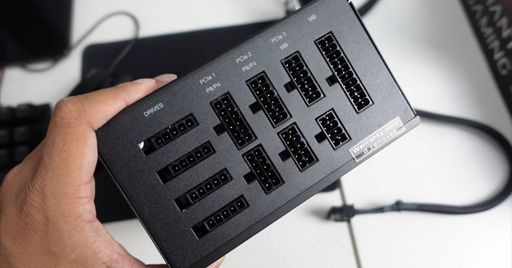 Moreover, just as the name says, it is literally quite like that! My previous PSU made some weird noises, like a nuclear reactor, but this was literally dead silent. Even while playing games, this thing remained cold.
Also, I tried overclocking the system, and it remained stable. I wonder if 750W can provide this beast power, then I wonder what more wattage would provide, double power.
I had no issue with this PSU except for the fact that the cables were way too long for my PSU, but then again, I got another PC case, and guys, this time, the cables were short. Overall I had no issue with the performance; that is what I loved here.
But I would like to highlight here that the protective features configuration on this PSU was somehow messed up. Also, I noticed that there is no bypass relay in the inrush current protection circuit, which was kind of a turnoff for me.
REASONS TO BUY
✓ Efficient
✓Extremely quiet
✓Easy to install
✓Fully modular
REASONS TO AVOID
✗Weird protection configuration
✗Lacks bypass relay
Overall, platinum is the best PSU for RTX 3080. Considering the plenty of features at this price is just amazing! However, guys, one thing that I didn't like here was the lack of a bypass relay and the weird configuration of the protection features.
ASUS ROG Thor 850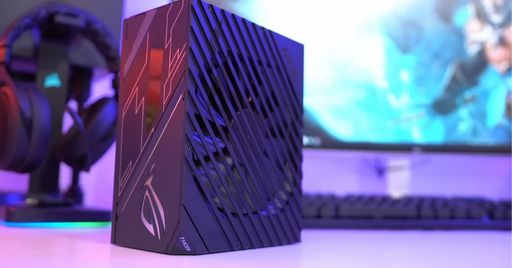 Best Powerful PSU For 3080
SPECIFICATIONS
Brand: ASUS | Wattage: 850W | Design: Full Modular
The ASUS rog Thor 850W was one of the best value PSUs for me for many reasons, one of which is that it has a powerful Power supply. Another thing that excited me about this PSU is the RGB guys!!!!
I never support aesthetics over performance, but here I was building a clear PC case, so I was quite excited to see what this power supply would look like. And this one was banging with red RGB. The LED strip isn't long or too big, but it is perfect for giving a punch of color to the PSU.
First of all, I liked how the installation was easy. Yes, the PSU is a bit on the heavier side, but still, I had no issue while installing it. Plus, it comes in a static protective bag, so I was happy that it was free of any electrical damage.
Contrary to the power supply itself, the cables that came with it don't feel particularly high quality, but they still look fine. The cords don't bend all that much, either. The hard drive power cord and the fan power cable are the same, and this power supply also includes items to manage your cables.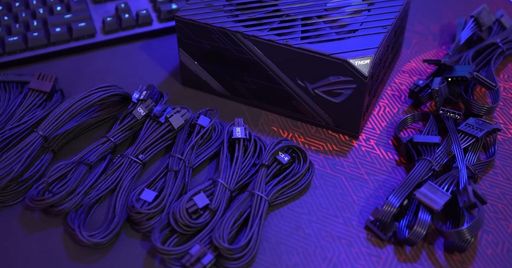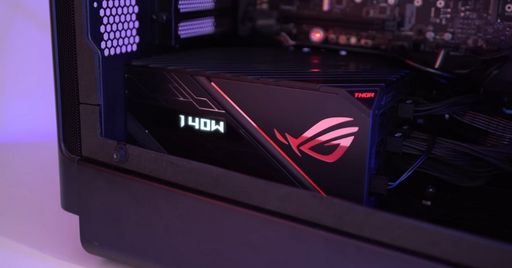 Okay, so first, I tried playing Fortnite using this power supply, and everything was fine. And then I tried running other games, and everything was fine. I recommend buying this power supply if you want to play Roblox on your PC.
I believe that if you bring the cables required for a modern PC, they will be long enough. In contrast to what occurred to me with my former source, I never felt that the cables were short, even though my cabinet is a half tower or if I was being precise, a whole tower.
Here I also want to warn you guys if you have a dual GPU in your system, then stir away from this PSU. This ASUS ROG Thor isn't compatible with a dual GPU system, which is a bummer for many users out there.
The noise part was literally dead silent for me. Even while playing strenuous games like Roblox and Fortnite, the PSU remained calm, and if at the time it became loud, it was just this humming noise.
REASONS TO BUY
✓Easy to install
✓Quiet in use
✓Solid build
✓Sleeved cables
REASONS TO AVOID
✗Not for dual GPU systems
Honestly speaking, I am just drooling over the ASUS Rog Thor 850. Because of the power system, it is the most powerful PSU for 3080. It comes with an expensive price tag, but it is all worth it, considering the performance. But remember, if you have a dual GPU system, then I would not recommend going for this one.
Budget Pick
Thermaltake Tough power GF1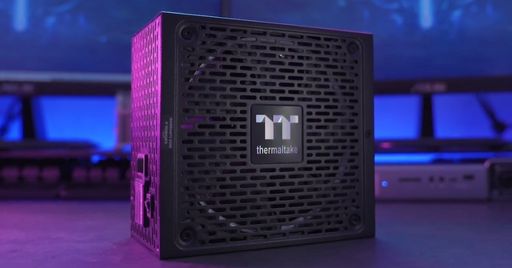 SPECIFICATIONS
Brand: Thermaltake | Wattage: 750W | Design: Full Modular
Now, if you don't have much space and want a compact PSU for 3080, then Thermaltake Toughpower GF1 is the only answer. Also, thermal power GF1 is one of the best budget PSUs for 3080, and I will tell you why I am making this huge claim in a snap.
Guys, it has a whopping 80 plus gold efficiency rating that is just more than enough for systems with RTX 3080. And as it is one of the energy-efficient PSUs available so I was literally happy with the overall purchase.
Installation is simple, and if you top-mount it, the label won't be upside down because they put the logo on one side backward. The cables are long and of decent quality. For those of you installing GPUs that need three power connections, it comes with three 8-pin connectors.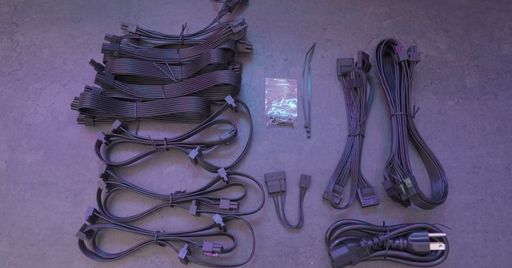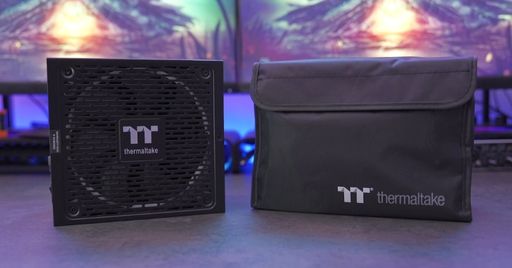 But when I tried to unplug the motherboard's 24-pin connector from the power supply, I encountered some difficulties. I eventually found a solution that didn't require me to disconnect it, but if I had to, it probably wouldn't have been possible.
It is completely modular, quite quiet, and beautifully packaged. It includes a top-notch bag for storing additional cables. I must admit that I was impressed with the bag's quality. It demonstrates that they prioritized quality in all of this product's parts.
This power supply appears to be able to react quickly and accurately enough to keep components happy. I discovered that overclocking worked but didn't now function perfectly and without any problems. Since then, the system has never hung or experienced any other strange problems.
I liked how it has a minimalist cable design that refrains from making a mess. It has many cables that are meant to fit into this PSU's ports. Smart Zero Fan differentiates the ASUS Toughpower GF1 from many other PSUs on the market.
This unique fan can turn on only when the load exceeds 30%. Sounds amazing! And thankfully, the PSU runs quietly without making any unnecessary noises. Unfortunately, under heavy gaming for about 8 hours, the PSU was running a tad hot and obviously started to make some weird noises.
REASONS TO BUY
✓Zero noise level
✓Powerful performance
✓Affordable price tag
✓Plenty of connections
REASONS TO AVOID
✗Some issues with cable organization
✗Heats under load
I am literally not able to find any con for this PSU. It is just perfect for modularity, powerful performance, and compact size. This makes it the best compact PSU for 3080. However, there were some issues with the cable organization, but then it was alright. Also, guys, this one gets a tad hot when under a heavy load, so keep this in mind!
Seasonic Prime TX-750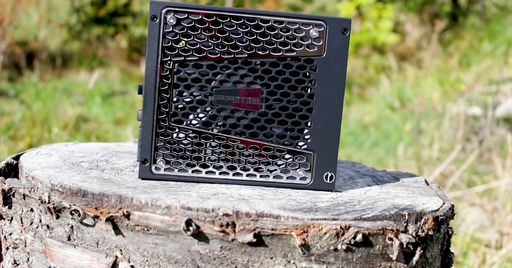 Best Value PSU For 3080
SPECIFICATIONS
Brand: Seasonic | Wattage: 750W | Design: Full Modular |
Here is the most renowned Seasonic Prime TX-750 as one premium PSU for 3090. You can't go wrong with Seasonic, which is entirely silent on high-medium loads. I've been using it for more than two years, and so far, so good.
This is the original Seasonic power supply. It uses high-grade capacitors from Japan, APFC MOSFETS from Germany, and Infineon from the United States. Now I will tell you some other features of this PSU and how it is one of the amazing power supplies.
Numerous sources gave the Seasonic brand excellent marks for their fanless power supplies (although I had never heard of them before) and power supplies with fans. Both their efficiency and their warranty were excellent. Why not adore it? Well, the cost is a little exorbitant. You presumably get what you pay for.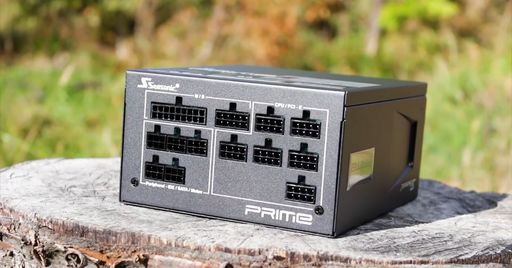 What do you get, then? A completely silent PSU! I was aware that my computer's old power supply was the loudest component, but I was unaware of how loud it was until I installed the Seasonic. Now, I hardly notice the supposed "electrical hum."
Once I looked at the vampire drain, I saw how much more efficient it was than my old power supply, which I didn't think was a problem. I always turned the power supply switch off to save electricity when I wasn't using the computer.
My old power supply consistently used 3–4 watts even when the computer was off. When the computer was turned off, the Seasonic used less than half a watt, which was a tremendous benefit.
Now comes the bad part of this PSU, so first of all, I didn't like the cables here. I am sorry, but they were extremely beefy, and I felt as if they were cheaply made. Another shortcoming was that the cable length was a tad short. But then I am having this awesome performance I can somehow manage at this price point.
REASONS TO BUY
✓Quick installation
✓Energy efficient
✓Modular design
✓Customizable fans
REASONS TO AVOID
✗Flimsy cables
We like the Seasonic Prime TX-750 because of its customizable fans and powerful performance. But we recommend you be careful with the cables to avoid damaging them.
NZXT C750 PSU for 3080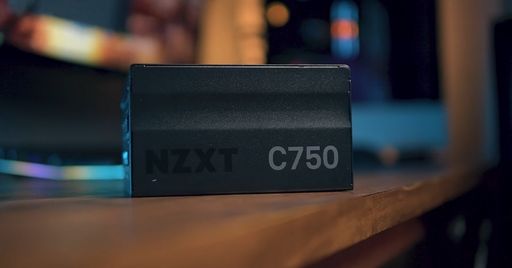 Best PSU For RTX 3080 For General Use
SPECIFICATIONS
Brand: NZXT | Wattage: 750W | Design: Full Modular |
If you have just $100 in your pocket, then I have the NZXT C750 PSU. It is one of the best PSUs for a 3080 under $100. Overall I like how it is a compact yet powerful PSU that is efficient for every system that uses RTX 3080.
The overall PC construction is pretty tidy in terms of wire management, thanks to the superb NZXT PSU and its full modularity. The only issue I have with this PSU is that not all ATX cases can accommodate it, and on the initial boot, I had to quickly press the power button for it to turn on.
The operation is quiet, the wires and device are lovely, and because it is built on a Seasonic basis, I anticipate it to survive for many years. Like all NZXT products, this one functions as it should and has a sleek, contemporary appearance.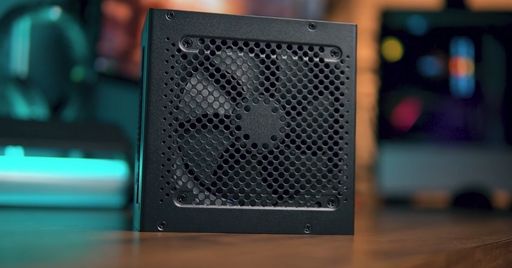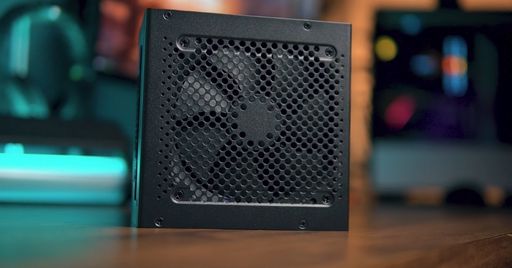 Compared to the Corsair cables I replaced, the braided cables are nicer. No grievances. Just be careful to utilize the wires with this machine if you're changing power suppliers.
It is a strong PSU with almost no noise. Thanks to the 100% modular design, only using the cords you need truly helps reduce clutter. And I am with the versatile connectors this PSU has.
The noise part was literally missing here. As it was for just $99, I wasn't expecting it to remain quiet, but thankfully it didn't even have this humming noise to it which was a good thing.
I didn't hate anything with this PSU, and I am definitely taking this home because it was just $99. But I would suggest getting a much more premium PSU for serious tasks.
REASONS TO BUY
✓Sleek design
✓Versatile connectors
✓Quiet operation
✓Sleeved cables
REASONS TO AVOID
✗Clumsy cables
✗Not for heavy-duty tasks
We like this one only for the light stuff. Like, use it while you are doing occasional tasks and need something powerful. Because if placed under heavy load might hinder the performance of the PSU.
Conclusion
To sum it up, RTX 3080 has been long famous for delivering that high-end gaming performance. It is built with advanced RT cores and needs a good and robust power supply. Hopefully, you will be at ease with my guide to 7 of the best PSU for RTX 3080; if not yet, let me share my favorites;
So which one are you going for? Whichever you go for, be quick so as to never miss on an ultimate gaming experience.
Frequently Asked Questions
What PSU Is Suitable For RTX 3080?
Usually, a 750 W PSU is more than enough for RTX 3080. It can work well with any system, including the 10th generation one. In the end, it all depends on your use. If you are performing heavy-duty tasks, you must go for a PSU up to 850W. But if your work is light, you can get away with a 650W PSU.
How Much Power Does A 3080 Use?
The NVidia GeForce RTX 3080 consumes up to 320 watts at its peak. These systems are designed while keeping energy efficiency in mind. It performs the best yet wastes much less energy than other systems. Because of this, a 750 or 650 watt PSU is enough to work on these systems.
Is 850 Watt PSU Enough For Gaming On RTX 3080?
An 850 Watt PSU is more than enough to play games on your RTX 3080. 3080 uses a 350Watt while in its highest peak. So an 850 watt PSU is enough to power 2 RTX 3080 at a time. Therefore a single PSU with 850 Watt will work fine with RTX3080.